By Rachel Waterhouse, CEO, Australian Shareholders' Association
7 July 2023
FY23 recap: ASX 200 defies the bears to end up +10% over last financial year 
As attention turns to next month's reporting season, investors are digesting the gains of last financial year, amid concerns that valuations are not correctly pricing the impact of interest rate hikes.
The end of the financial year is always an interesting time to take a longer-term view of how your investments have performed, and whether holding onto them is in line with your financial plan – just remember that prices aren't locked in until you buy or sell the shares.
Last year's performance demonstrated that diversification in a portfolio is important.  No sector is guaranteed to outperform in any given year, so spreading your investments across different sectors can help to reduce your risk and to maximise your returns.
Choose wisely – past performance is not necessarily indicative of future results – and review your portfolio regularly to make sure that your investments still align with your financial goals.
How the sectors performed

The S&P/ASX 200 Index ended the year up 10.14%, with the Global Industry Classification Standard (GICS) sectors performing as follows: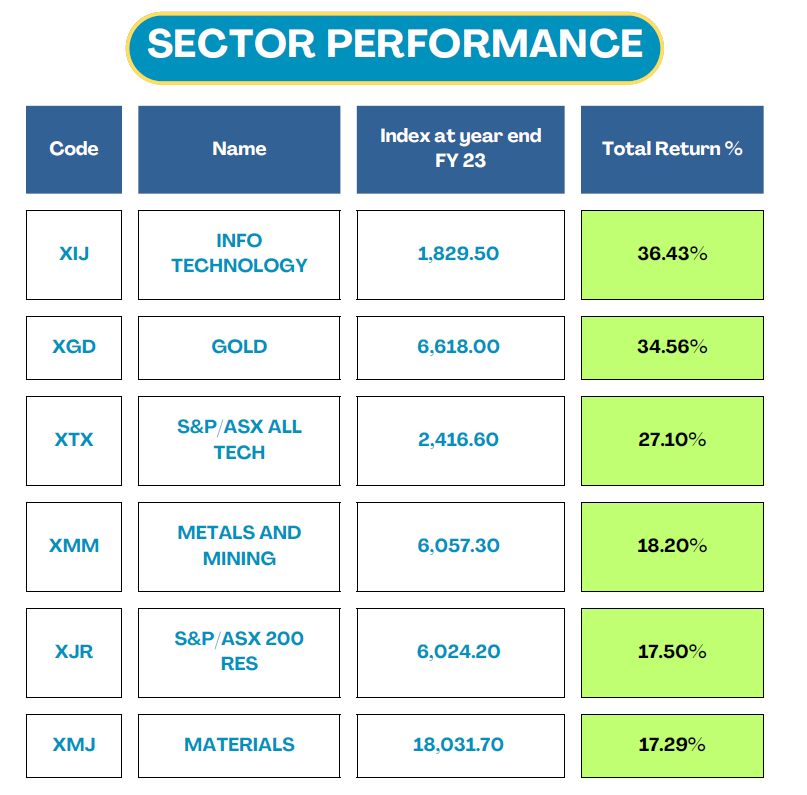 Top 5

The top 5 performers in the S&P/ASX 200 Index, including dividends included: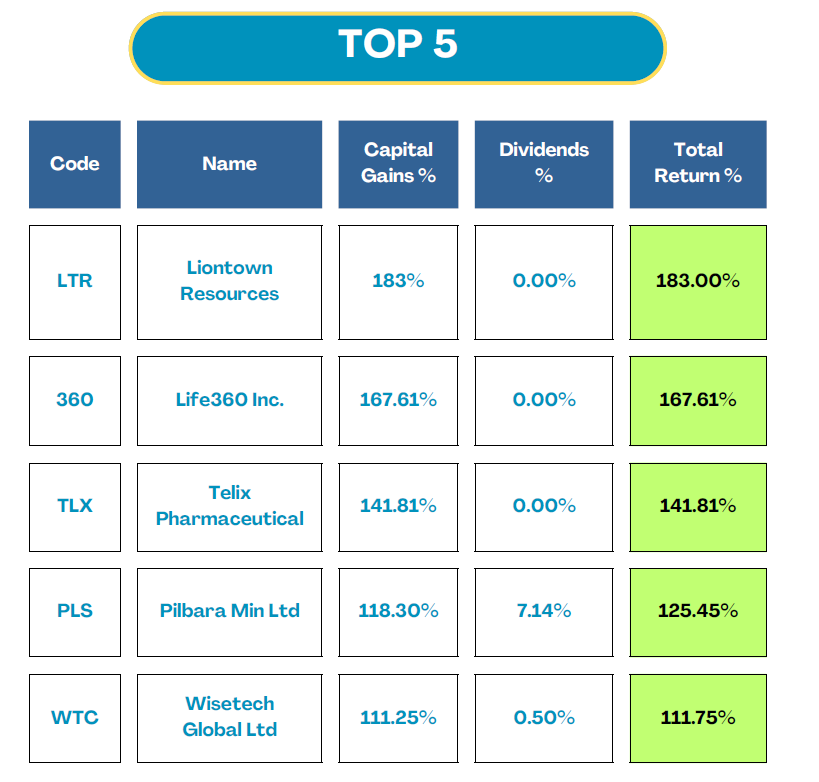 The winners were dominated by mining companies and information technology and the health care sector making an appearance.  Two of the top performers are in the business of lithium.
Life360 has been a turnaround performer, after it was the 8th poorest performer in our survey last year following a sell off during the previous 12 months as the market fell out of love with unprofitable technology shares.
There is often interchangeability year-on-year between the top and bottom performers, but sometimes a company can solidify its position.  Pilbara Minerals is one example, ranking ninth in the winners list last year and continues its upward trend into fourth place this year.
We will watch its future performance with interest.
Bottom 5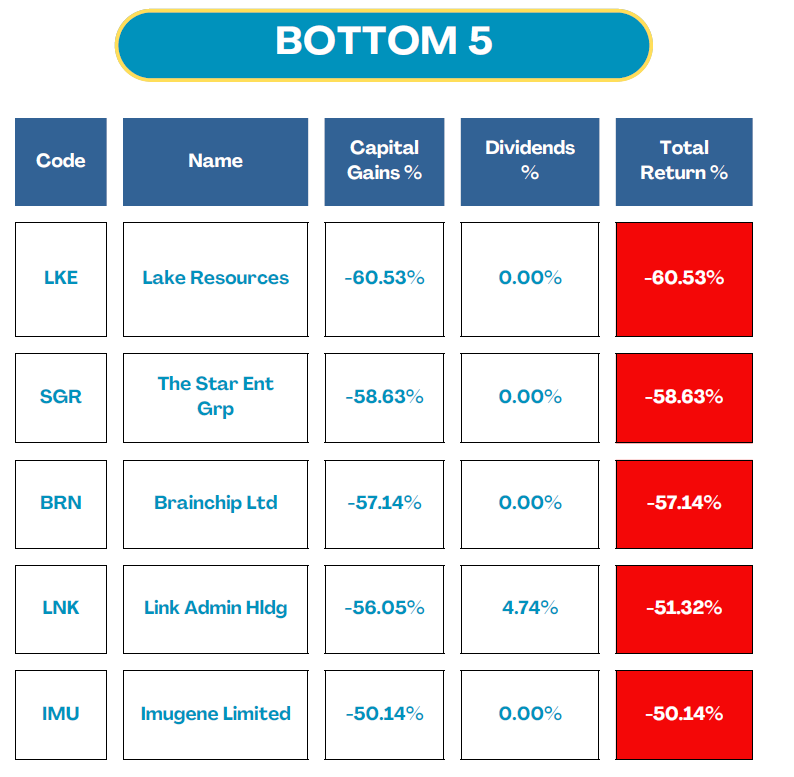 The companies with the poorest returns and biggest share price losses are drawn from across the different sectors – materials (LKE), consumer discretionary (SGR), information technology (BRN), industrials (LNK), and health care (IMU).
Further demonstrating interchangeability, Lake Resources ranked third and Brainchip seventh in last year's top performers, only to fall into the bottom five this year.
Methodology

The source of S&P/ASX 200 Index constituents was Morningstar. Sharesight provided ASA with the end of day price of the ASX200 companies from 1 July 2022 to 30 June 2023, and added the dividends to see how investors fared over the 12 months.